So now that active recruiting has been completed, what happens next?
Research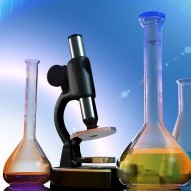 We have already carried out some initial research using the PATH information. We are adding researchers to strengthen and expand our own research team, and also actively encouraging other researchers in the region and through the rest of Canada and indeed the world to use our unique research resource.
Enrichment
We also want to make our current information even more valuable.
A major part of this is linking our data with information that comes from the cancer registries, vital statistics, and the various provincial health insurance schemes in the four Atlantic Provinces. We are asking the responsible government departments for this information from as far back as is possible until now. For some places this could include information from the 1990's.
This will mean that we do not only have a snapshot of participants when they first took part in the study, but can also see how their health has been in the past and what happens to them over time.
In addition, we plan to invite participants to give us more information on topics of high research interest. We plan to offer them two more questionnaires in the next two years.
Finally, researchers using our information for specific investigations may enrich our database. One example of this is the Canadian Alliance for Healthy Hearts and Minds. Information from studies like this will be added to our PATH database making it ever more valuable over time.